Seven Best Food Blogs
I'm a big fan of food, and there are some fantastic food blogs out there.  I love cooking and I've found plenty of inspiration for my culinary exploits online. Many of the most exciting food websites around are blogs.
Styles and approaches to cooking across these blogs can vary from the rustic to the highly polished, but you can guarantee you'll find some great tasting food.  When I'm looking to be inspired these are the blogs I go to first.
I'm not going to rabbit on about each one for hours, because I want you to go and try them out for yourself.  So in no particular order…
You'll find some particularly good veggie recipes here, and this is a nice clean well designed blog featuring simple tasty recipes and cooking advice.
Its not all veggie though, and this Simple Fish Stew recipe is a great way to eat fish on a cold wintery night.
Jam packed with recipes for just about anything you can think of, ranging from blackened chicken to making your own gin!
Really detailed step by step instructions for you to follow, meaning its hard to go wrong, and loads of great photography to help you along the way.
Credit: Photo from Cooking On The Weekends.  Used with permission.
Great recipes, regular posts, what's not to like? Valentina's recipes are for food that you really want to eat.  Its a well laid out website, and the photos are fantastic.
Try this simple Risotto cakes recipe. I made a version of this with leftover mackerel risotto, and although the risotto was delicious, the cakes made with the leftovers were even better than the original risotto!
I make no apologies for including yet another American food blog.  I'm not a vegetarian, but I do love good veggie food. This is not a veggie blog by any stretch of the imagination, but this Kale and Edamame Salad is terrific.
If you're looking for a healthy portable lunch then look no further.  This is a really popular blog, and if you check it out, you'll see why.
Credit: Photo by Dorothy Reinhold. Used with permission.
Not the most prolific blog, but some great ideas here.
I'm a massive fan of chorizo and always looking for new ways of using it in my cooking and Savoy cabbage is one of my winter faves.  So this Chorizo and Savoy Cabbage Risotto is right up my street.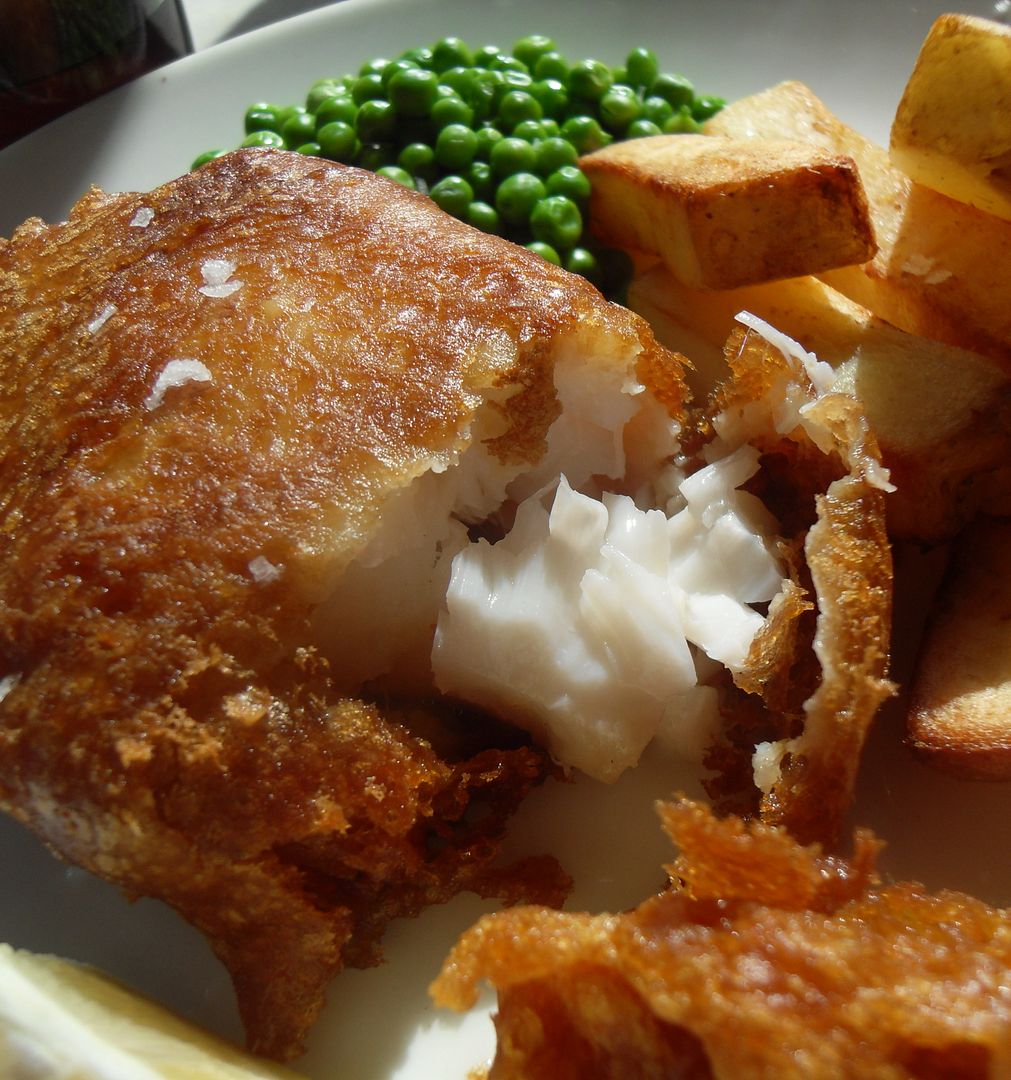 Credit: Photo from The English Kitchen.  Photo used with permission.
There's a no nonsense style about Marie's approach to cooking and a veritable treasure trove of recipes here.  A day rarely goes by without a new delicious recipe appearing.
Marie's genuine love of cooking comes through in every page and the step by step instructions and photos make the recipes easy to follow. Simple ideas like Beer Battered Fish and Chips are what keep me going back to this blog.
I mean…tell me you're not hungry after looking at that picture?
This is a well designed blog and arguably a minimalist website with a strong focus on the sweet stuff.  Who wouldn't want to eat Summer Chocolate Sorbet?
Some people think its wrong to eat ice cream in winter.  They're clearly deluded…
So there we have it.  My view of the best seven food blogs around.
Do you have a favourite food blog that isn't featured here?  If so, why not tell us about it in the comments section below.